The Book (Updated Edition)
The Ghost Army of World War II,
by Rick Beyer and Elizabeth Sayles, details the fascinating story of this top-secret WWII unit that used inflatable tanks, sound effects, and illusions to fool the Germans on the battlefields of Europe. This updated edition was
published by Princeton Architectural Press in October 2023. It includes a new chapter and more than 15 new photos!
A New York Times bestseller!

"It is a riveting tale ...I enjoyed it enormously."
-Tom Brokaw, NBC Special Correspondent, author of The Greatest Generation.

Order the new edition today!




The Documentary Film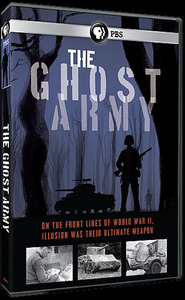 This award-winning film premiered on PBS in 2013, and has been seen in more than 25 countries. It is available on Amazon and other home video outlets.
"Fascinating, detailed and oddly delightful"
-LA Times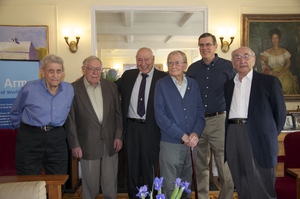 A non-profit dedicated to honoring and preserving the legacy of The Ghost Army by building a Ghost Army archive, encouraging exhibit development, and seeking official recognition for the unit.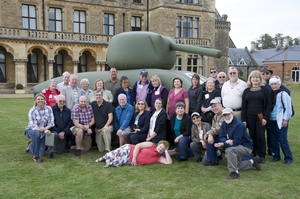 Please join Rick Beyer on the next Ghost Army/Secret War tour, in 2025. It traces the route of the unit from England, across the Channel to France, through Luxembourg, and Belgium, all the way to Germany.
"I just returned from my tour with Rick walking in the footsteps of the Ghost Army (GA) I can't praise it enough."
-Sarah H. 2023 Guest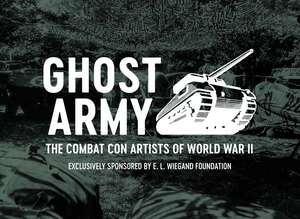 The National World War II Museum in New Orleans has put together a new exhibit, Ghost Army: The Combat Con Artists of World War II. Created in conjunction with the Ghost Army Legacy Project, it is the largest and most ambitious exhibit on the unit ever created.

The exhibit was originally displayed at the World War II Museum. It has since been displayed at the Illinois Holocaust Memorial in Skokie, Il, and the Nevada Museum of Art in Reno, NV.

The exhibit moves to the National Veterans Memorial and Museum in Ohio from May 25 to September 5 2024. Then it goes to the Missouri History Museum in St. Louis from September 23 2024 to January 12 2025.