Ghost Army Veterans
Harold Laynor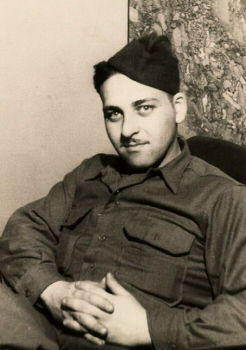 Harold Laynor was born in New York City in 1922 and graduated from Parson's School of Design. While serving in the 603rd Camouflage Engineers, the visual deception arm of the Ghost Army, he was wounded during the Battle of the Bulge. He was convalescing in a Paris hospital when painter Pablo Picasso visited the ward. Struck by Laynor's interest in his work, Picasso invited the young artist to visit him in his studio. "I found Picasso wonderful and it's not difficult to see why he is the top figure in the art world today" wrote Laynor to his wife Gloria. "My visit to his studio and working with him greatly inspires me to continue with my painting."
Picasso strengthened Laynor's belief that an artist must trust in his or her intuition to create freedom and originality. Laynor's strong convictions about patriotism coupled with his sense of the realities of war are dramatically portrayed in his vivid and striking collection of World War II paintings, some painted during the war, some painted afterward based on wartime sketches and watercolors.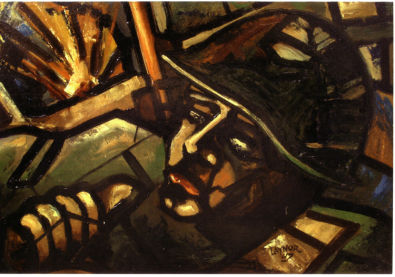 Laynor went on to become a Professor of Art at Millersville University, Millersville, PA. An internationally renowned artist, Laynor won many prestigious awards including the Louis Comfort Tiffany , Guggenheim Fellowship and the Huntington Hartford Fellowship for painting. Laynor has exhibited in many important galleries and many of his paintings are included in special collections.
Laynor died in 1992. His collection of World War II paintings has been exhibited all over the world, and is about to be put up for auction by the
Laynor Foundation.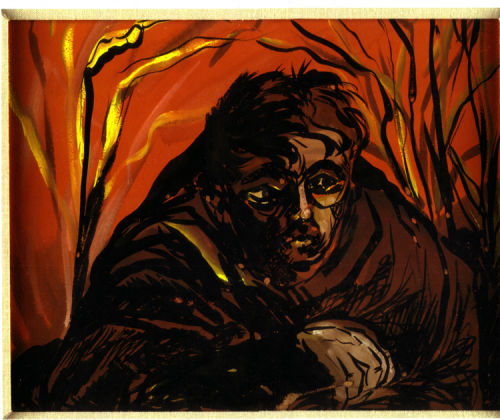 This is Part 1 of a 1992 video about Laynor and his work. The style is quite dated, but it offers a chance to hear Laynor talk about his work. Produced by Gigantic Productions, ©1992 Gloria Laynor.
Links to parts 2 and 3 are below:
Part 2
Part 3