The Authors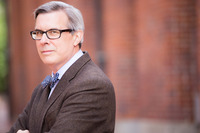 Rick Beyer
is a best-selling author, an award-winning documentary filmmaker, and a longtime history enthusiast. Beyer first heard about the Ghost Army in 2005 and began work on an independent documentary film about the unit,
The Ghost Army
, which premiered on PBS in 2013. He has also made documentary films for History, National Geographic Channel, A&E, the Smithsonian Institution, and many others.
He is the author of the popular
The Greatest Stories Never Told
series of history books, described by the
Chicago Tribune
as "an old-fashioned sweetshop full of tasty morsels." He also wrote Rivals Unto Death:
Alexander Hamilton and Aaron Burr
. Beyer and his wife, Marilyn Rea Beyer, live in Chicago.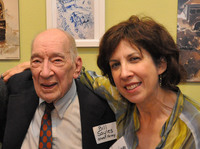 Elizabeth Sayles
is an award-winning illustrator of children's books. She has illustrated more than twenty-nine books, including
I Already Know I Love You
by Billy Crystal, a
New York Times
bestseller, as well as
The Goldfish Yawned
, which Liz also wrote.
Sayles grew up on stories of the Ghost Army told by her father,William Sayles. She worked with Rick Beyer to curate an exhibition of Ghost Army art at the Edward Hopper House Art Center in Nyack,New York, one of many art shows she has cocurated.
Sayles is an adjunct professor of illustration at the School of Visual Arts in New York City and at the City University of New York, Queens. She lives in the lovely Hudson Valley, New York, with her husband,Matt Dow, and their daughter, Jessica.