The Experts
Jon Gawne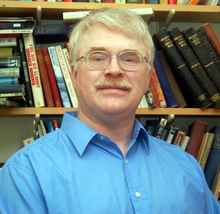 Jonathan Gawne M. Ed., M.A. is a military historian specializing in the U.S. Army from 1916-1945. His main interests are in the development of uniforms and equipment, insignia, and documenting little known units that might otherwise be forgotten.
He has written a number of books, including
Spearheading D-Day, Battle for Brest, Finding Your Father's War,
and
Ghosts of the ETO
, a book that draws on numerous interviews with veterans and extensive archival research to tell the story of the 23rd Headquarters Special Troops. In addition he has written a number of articles on various aspects of the American Army, and has been a principal contributor to
Militaria Magazine
since 1988.
The forgotten units he has documented include not only the 23rd Special Troops, but the Navy Beach Battalions, 29th Ranger Battalion, the Special Engineer Task Force, the Army Color Photography Teams, the 99th Infantry Battalion, and the Negro Volunteer Infantry.