Year End Update
What an incredible year this has been for The Ghost Army. The many film festivals, the PBS Premiere, the international news coverage – it's been great to see all the attention focused on this incredible story and the men in the unit. Here's a brief report on the latest happenings, and what's ahead - including a new initiative that could use your support.
Here's just some highlights from the last six months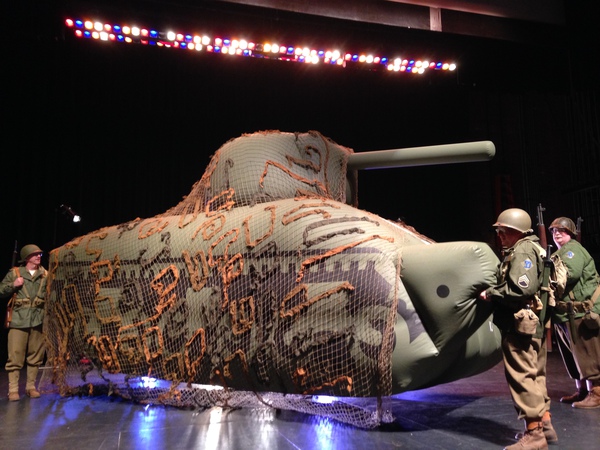 • The unveiling of a replica dummy tank that will travel with The Ghost Army Museum exhibit. Thanks to the donors who made it possible: Athena's Home Novelties Inc, Blackstone Valley Tourism Council, Martha Gavin, Hope Global, Little General Stores Inc., Rhode Island Commandery, Soucy Insurance Inc. and Twin River Casino. Special thanks to Toni McKay at Starbound Entertainment, who did an amazing job on it.

• A series of events in Luxembourg including the European Theatrical Premiere and a Ghost Army art exhibit, which is ongoing until the end of December. I also gave a lecture in the building where The Ghost Army was billeted, shared a stage with Helen Patton, granddaughter of WWII General George Patton, and had lunch with prince!
• TV Premieres in the UK, France, Australia, and Denmark, among other countries
• Screenings at The Military and Historical Film Festival in Warsaw Poland, the FIT in New York, and more than a dozen other venues
What's Next?
Many people ask me, "What's your next project?" The truth is, I'm not ready to move on to another project yet, because there is a lot still to do on this one. I want to bend every effort to make sure this story is remembered the way it should be.
I am busy scheduling screenings, talks and exhibits for 2014. I will lead a Ghost Army European tour in September (the long awaited brochure and registration form should he finalized in the next week or two). Liz Sayles and I are working together on an exciting Ghost Army book project, details of which we hope to share next year.
The Digital Archive
There's another aspect of these ongoing efforts that needs your help.
I am launching a year-end fundraising campaign to curate The Ghost Army Digital Archive. Over the years I have collected digital images of more than a thousand artworks, photos, maps, and artifacts. I also have dozens of hours of video and hundreds of pages of research including transcripts, reports, letters, etc. Taken all together, this is a unique repository of Ghost Army information and artifacts.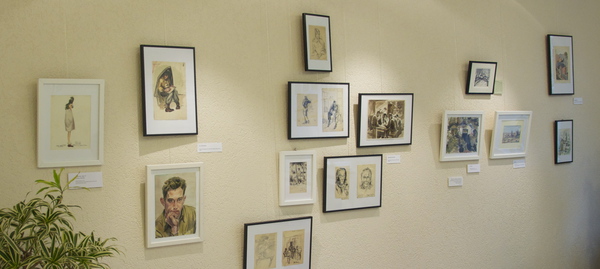 Eventually it is my hope to find a home for this digital collection at a major archive where it can be available to researchers long into the future. I also hope that big parts of it can go up on line to be accessible to the general public.
First, there is important work to be done. Here are my goals:
1) Expand the archives to include artworks, photos, and research that has only become available since the PBS Broadcast.
2) Organize, label and index material to maximize it historical value
3) Preserve the collection by acquiring drives for storage and backup
I believe that it is vital that these primary source materials are gathered and preserved in one place, instead of being so scattered that no one can ever bring them together again.
My goal is to raise $15,000 for this effort. Please help if you can. You can
click here
to make a tax deductible donation via credit card. For information on how to donate by check,
click here.
More news to come as The Ghost Army story spreads across the globe!