Blackstone Valley Excellence in the Arts Award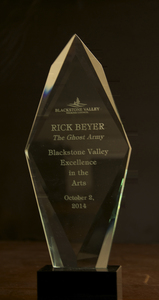 I was honored to receive a "Blackstone Valley Excellence in the Arts" award in Rhode Island earlier this month from
The Blackstone Valley Tourism Council.
Our collaborations over the last two years have resulted in an exhibit at the
Museum of Work and Culture
, a gala Ghost Army screening at Woonsocket's Stadium Theater, and multiple other events. They have all celebrated the close connection between The Ghost Army and Woonsocket, R.I. Many of the dummy tanks employed by the unit were manufactured at the U.S. Rubber plant there.
The award was presented at the group's gala annual dinner, held in the Twin River Casino in Lincoln, RI. In addition to the nifty piece of hardware at right, I received citations from R.I. Governor Lincoln Chaffee, U.S. Senators Jack Reed and Sheldon White House, and R.I. Attorney General Peter Kilmartin, who sat next to me at the dinner! I want to thank Bob Billington and everyone at BVTC for all they have done to Support the Ghost Army. Working with them to explore and showcase the Woonsocket connection has been extremely rewarding.
All in all, a wonderful evening. There are a few pictures below.
Several hundred people in attendance, the food was fantastic!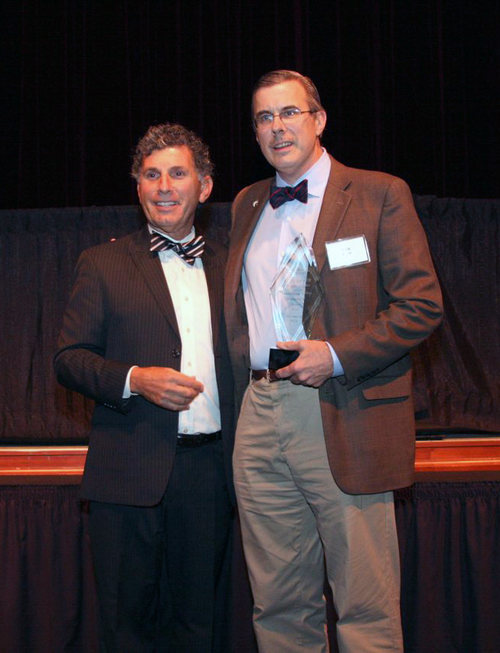 With Bob Billington, Executive Director of the Blackstone Valley Tourism Council, who presented the award.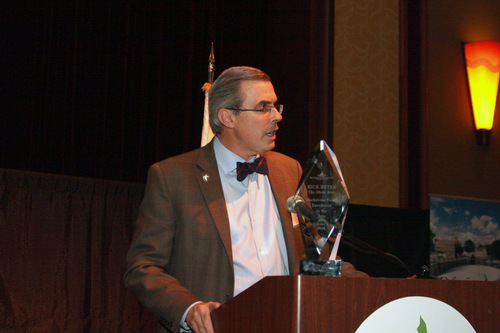 Did I take the opportunity to say a few words? Of course I did!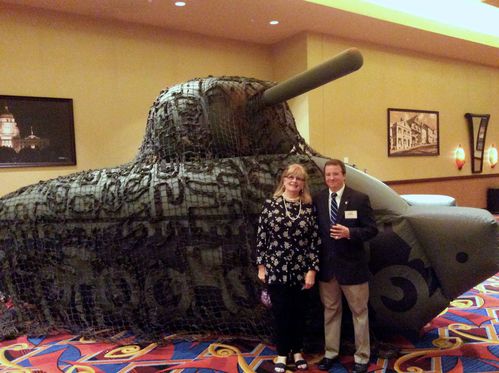 Also in attendance: our inflatable tank, my sister Catherine Hurst, and my daughter's boyfriend Trent Robertson (who assisted me in setting up and taking down the tank!)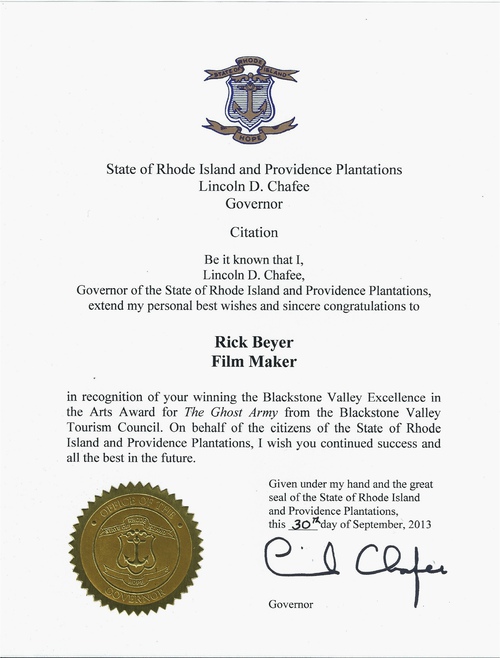 Thank you Governor Chaffee!